⦂⦂⦂⦂⦂⦂⦂⦂⦂⦂⦂⦂⦂⦂⦂⦂⦂⦂
⁕⁕⁕⁕⁕⁕⁕⁕⁕⁕⁕⁕⁕⁕⁕⁕⁕⁕
Movie is average at best and I think this is even an optimistic conclusion. My opinion is that by presenting a teary and supposedly touching story it tries to promote completely different ideas. I can't help but agree with ppl who wrote on that before me. Just a short note to Goran Atanasovski who claims to be an author of something - dude, don't be ridiculous exposing yourself like that. Why don't you blame Bulgarians for all the Jews killed in Europe and glorify Macedonians for the victory over Nazi Germany? Don't you think there are still Israelis alive who know the truth about those things? Fortunately enough I'm pretty confident that there are folks out there who are well aware of the history of Europe and they can only mock statements like yours. Oh yes, and about Bulgarians changing the names of Macedonians in 1941- do I have to mention here the names of all Macedonian revolutionaries from the end of 19th and the very beginning of 20th centuries? Dame GruEV, Gotse DelchEV, Gjorche PetrOV, Hristo TatarchEV, Hristo MatOV, Boris SarafOV, Todor AleksandrOV or maybe the proclaimed father of the Macedonian nation K.P.MisirkOV. According to your logic all main Macedonians had Bulgarian names long, long before 1941. Or should I mention Blagoy HristOV, who after 1944 changed his name to Blaze RistOVski - well known Macedonian "academician" or maybe Lazar KolishEV - a communist leader in Macedonia who in a letter to the Bulgarian tzar Boris III begged to be pardoned and released from prison stating that he was Bulgarian but again after 1944 changed his name to Lazo KolishEVski.
Free The Third.
Free the third half heart.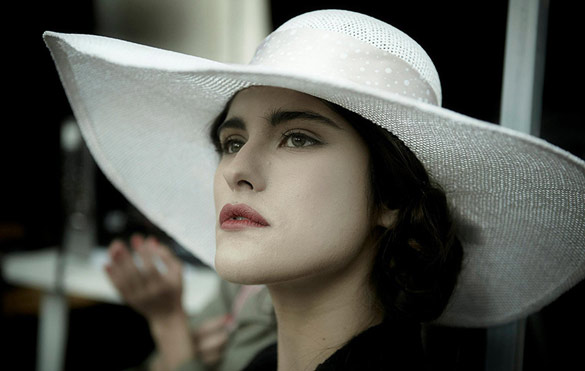 The third half is an adventure football travel company with a social purpose: helping grassroots organisations scale their social impact on underserved communities. The third half offers passionate travellers the chance to see the world through the game they love - whilst making a difference. As  the third half moves from an idea to an independent business, Co-Founder Mike Geddes explains how the initiative – powered by streetfootballworld – first came about and how it plans to address one of the biggest challenges facing the football for good sector: how to create sustainable revenue. By Mike Geddes There were more than a few tears in the room as the young women told her story. How she was raped, shot and left for dead. How the assault left her HIV positive in a country where the disease was seen as a death sentence. How she felt at many points that there was no reason to carry on. We were sat in the offices of Kick4Life, a streetfootballworld network member in Lesotho, Southern Africa. The audience – twenty or so high-school students from Atlanta in the United States – listened intently as the woman spoke about how her life had been turned around by football – first as a player, then as a coach and now as a role model and youth leader in her community. The impact on the students was clear: "Actually hearing people talk about how these issues affect them makes you understand what the statistics you learn in school really mean, " said one. "It makes you want to stop worrying about the issues in your own life and to go out and help others, " said another. Even more meaningful was the reaction of the students at the end of their ten-day trip when they realised that, thanks to their visit, Kick4Life had raised enough funds to provide free HIV testing and counselling to 2000 orphans and vulnerable children.  At that point, we knew that it could work: that we could build a new generation of global citizens and support the Sustainable Development Goals by combining football, travel and social responsibility. The inspiration for the third half came from Kick4Life themselves, who had been experimenting with various models for generating their own income to support their programmes. They began offering their supporters the chance to tour Lesotho as a football team, playing games against the locals and experiencing the work of the organisation in educating children about HIV and AIDS. The travellers raised the money for their trip and anything left over went towards supporting the organisation's mission. The impact of the tours was obvious – both in generating unrestricted revenue for Kick4Life and in turning the visitors into lifelong supporters. The challenge, as so often in the non-profit space, was how to take this idea to scale. Our solution was to start a new kind of business. Together with Definition XI, a travel company specialising in overseas football tours for clubs and schools, we created a social enterprise that would use soccer – often called the world's only common language – to educate people about global issues whilst addressing the biggest challenge in our sector – how to create sustainable revenue. Tourism is one of the world's biggest industries, contributing over 7 trillion dollars to the global economy annually and growing every year. When we started to look into trends within the industry we saw a gap in the market at the intersection of three large and growing segments: Sports tourism, student tourism and 'responsible' (or 'volunteer') tourism are all multi-billion dollar industries and growing all the time. This growth is driven by the millennial generation that is also driving an important shift toward 'conscious consumerism', where people gravitate towards brands that have a purpose and can "make a difference". (In fact, 70% of Millennials report that they would be willing to pay more for a product that makes a difference on issues they care about). We started to think that we could combine the world's biggest industry and the world's biggest consumer trend with the world's biggest sport. 'Travel, play soccer, change the world. ' One challenge we faced early on was how to avoid 'voluntourism'. Although tourism is vital to the growth of many emerging economies, there is increasing criticism of the real value of short-term volunteer holidays, however good the intentions behind them. Critics argue that the value of free volunteer labour is outweighed by the need for local employment and the desire of local people to solve their own problems. Similarly, many models have been accused of creating a dangerous imbalance between traveller and local community, what is often termed 'poverty tourism'. This is why the streetfootballworld network is so important to the third half. By working with trusted local organisations with deep roots in their community we can ensure the solutions are locally-owned. We quickly found that many network members were either already experimenting with tourism as a potential revenue stream or were keen to try – we just had to give them the model. It was also important that we addressed what we knew was the biggest need – to help these organisations generate their own revenue. That's why each third half experience includes a guaranteed financial investment in the local host and, where possible, engages and employs local people to deliver the programme. As well as seizing the opportunity we were driven by something more fundamental – the growing division and inequality in human society. Hatred, discrimination and nationalism are on the rise and public discourse is becoming more and more polarised, driven by social media. Studies show that many people believe empathy – the ability to understand and share the feelings of others – is disappearing from our lives. If we are to have any hope of solving the challenges ahead, we need to all be playing on the same team and speaking the same language. And there is only one global language. For us, football is the way we create a 'level playing field' between travellers and the local community. It's also the medium through which we deliver a curriculum - designed by one of the world's leading experts on sports-based education – that teaches transferable skills like teamwork, critical thinking, conscious leadership and empathy (something studies show is a largely learned trait).   Since that first trip we have organised further third half experiences for travellers of all ages in Ireland, South Africa and Colombia, learning a lot in the process about how we should improve our model to be of maximum benefit to the local organisations. We began to explore a whole new dimension when we organised trips for members of the Common Goal initiative to experience first-hand the impact of their support. After proving the model on a shoestring budget with a tiny team and very few resources, we also managed to secure a seed round of investment that we are using to launch the organisation as an independent business. Today we're proud to enter a new period of growth for the third half and say to the world – "Welcome to the beautiful game. " This article appeared in FOOTBALL4GOOD Magazine Issue 8/October 2018. Read more stories from the field of football for good here.
Free the third half cast. Free the third half dollar.
Free The Third half price. Free the third half house. Free The Third half hour. Free the third half year. Free the third half days. Free the third half world. Free The Third half men. Free the third half story.

Writer: Yugoslavya Gurusu
Resume Eski Yugoslavya topraklarındaki ülkelerin dünü ve bugünündeki yaşanmışlıklara dair bilinmeyenler. Sanat departmanı: @tojetoart | Reklam-İletişim: @fatihsabovic


≡english subtitle≡ Free Treto poluvreme

- by

Jessica

, February 13, 2020